It's been raining a lot recently - as in, really heavily for several days. In other news, I am ill, which has made for a fairly miserable time.
But, from the ashes of my sad, sad days stuck inside watching ridiculous television and trying not to cry rises this riveting post about getting ill in Russia. Huzzah!
Firstly, if you don't want to get sick, don't drink the tap water. That's a given. I don't know exactly how they filter it, but it's not at all enough, it's nasty stuff. Russians don't even drink it.
Additionally - don't assume that just because one of the hot/cold water dispensers in your corridor dispenses mineral water, that the other one will too. Even if you've been drinking from its hot tap and felt fine. Even if the bottle has a mineral water label. Even if your Turkish roommate drank more cold water than you with no ill effects. If you drink it, you will find yourself vomming out of a moving marshrutka before you can say, "No...pochemu?"
Yellow-tipped water. Also seen shooting from our shower and our sinks
Secondly, call your insurance before you receive any kind of treatment. Luckily, I got this advice before I went down to the American clinic to make an appointment and get a blood test.
Less fortunate was our friend who went there complaining of what sounds like the same virus as me. She received outstanding service: friendly; a myriad of tests offered, including an x-ray; immediate results, for the low, low price of £330. Payable on site, of course. After an hour on the phone to a doctor with the insurance company, they agreed to pay her back - after 4-6 weeks. Which is super helpful considering that equates to a month's rent and a week's spending.
Her other advice to me was to treat my illness myself with lemon and tea. Unfortunately with my myriad of problems, this is not an option. However, I am drinking this to "treat the virus":
Like a rum-less mojito, or 7Up with mint. So, so refreshing.
There are a lot of misconceptions about the Russian healthcare system. I think when most people picture it, they see this: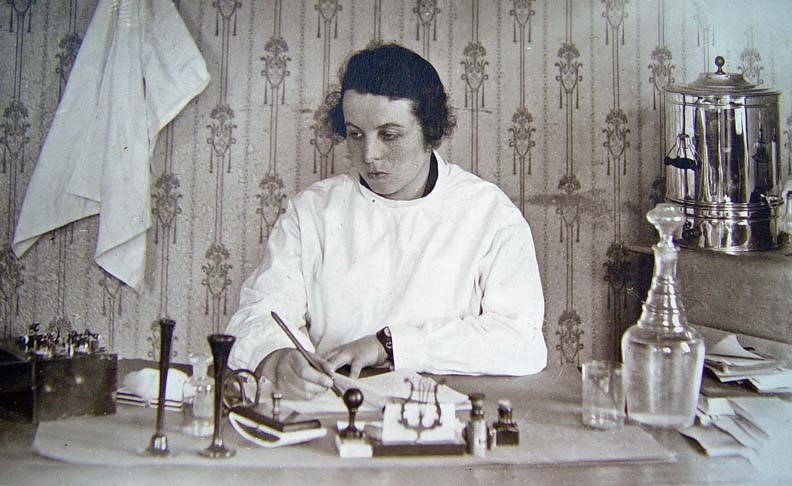 Not that I've been in a Russian hospital, but I have been comfortably reassured that they are more NHS than CIS. And as the aforementioned example shows, money will get you everywhar (as well as dokumenty. Go nowhere without your dokumenty).

My insurance company called me back promptly, put me through to their medical team to clarify what was wrong with me (ie, много), and then made an appointment for me at my preferred time at my preferred clinic.
Contrary to sensible assumption, it seems only the receptionists at the American Clinic speak English. Nevertheless, I managed to successfully navigate my appointment, having preemptively looked up relevant medical terms and my blood test was quick and relatively painless. Although my medicine cannot be prescribed in Russia (so I can't get the insurance company to fork out for that as well), there is a pharmacy within the clinic and my very kind and patient doctor called down to tell them which medicine to sell me and essentially, warn them I was coming.
There were some strange aspects of the clinic - mainly that it has a cloakroom and china lampshades shaped like sycamore leaves - but other than that it's just vast, clean and like a labyrinth. Luckily you get escorted everywhere. Or at least, you do if you appear intimidated and foreign.
I do miss being medically exempt but I was pleasantly surprised that my doctor was informed about symptoms that are usually misdiagnosed and that the nice nurse said soothing things in Russian during my blood test. And I seem to have come away HIV-free! Hopefully.